Athletes
Join us on Social Media
Instagram- @lakeerieswimmingathletes

Twitter
- @LESIATHLETES
Athlete Feature
Name: The Lake Erie Swimmers for the Class of 2020

Accomplishment: The Athlete's Committee would like to recognize all of the seniors for this year for their perseverance, dedication, and success they have put in and out of the pool throughout their careers. Even though this situation isn't ideal for concluding your senior year we want to congratulate you on all of the hard work you put in!
Image: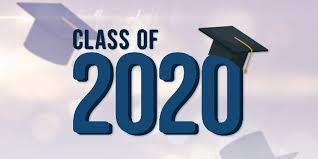 The three BOD Athlete Reps
Senior Athlete Representative: Zach Toothman (CSI)
Junior Athlete Representative: Mia Nagle (FAST)
Athlete At-Large: Megan Maholic (PWRS)
What is the LESI Executive Athlete Committee (AEC)?
The AEC Athlete Reps- Sydney Bare (LESD), Tori Culotta (LESD), Nathan Phillips (CSI), Abbey Kutchel (SWIM)
What is the Athletes Committee?
Athlete Committee Minutes (5/3/20 4/19/20,4/10/20 3/20 2/20 1/20 10/19 9/19)
LESI Athlete Club Reps
AKRN - none
AAC - Chase Aruskevicivs
BBSC - none
BBA - Cate Engles
CCS - Payton Timken
CCST - Ashtyn Rickel
CEA - Carter Faulkner
CFYN - Evie Lewis
CLES - None
CWW - John Edurese
CSI - Nathan Phillips
FAST - Mia Nagle
GLSS - Grace Yuhas
GO - Stella Parrish
HEAT - McKenzie DeWitt
KS - Dominic Panozzo
LCWE - none
LESD - Sydney Bare
LRST - Gianna Miller
LSSC - Maddy Kelly
GYB - Olivia Elgin
MAC - Carter Black
MBS - Veronica Fowler
MRST - Madeline Draiss
PAC - Baylee Becherer
PS - River Flatley
PPC - Zoey Barr
PA - Maddy Bennett
PWRS - Megan Maholic
RAZR - none
RYD - Rachel Weber
SHSH - Sam Grube
STRS - Alexis DiMatteo
SWIM - Jordyn Homoki
TCAT - Evan Bartel
VFYT - none
VSC - Charlie Clark
WHAT - Sydney Lukco
WEST - Isabella Mcfadden
YWRC - Gracie Chelf
YYN - none
Scholastic All-American Information
2018-2019 LESI Scholastic All- Americans