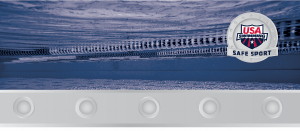 LAKE ERIE HEADLINES
NEW
Lake Erie Swimming Achieves LEAP 3 for QUAD 3 - letter
2019 Long Course Bid Packet - Deadline - 9/28/18
LESI Swimposium
Thank you for all who attended the LESI Swimposium on Sept. 15, 2018. Thanks to HEAT (Hudson Explorer Aquatic Teat) for hosting the event and all their volunteer participation. A special thanks to the Swimposium chairperson, Erin Crabtree, for all her work in making the Swimposium a success!!!
LESI House of Delegates


Saturday October 6, 2018
Cleveland Sports Institute
1 Eagle Valley Court
10-11 - Registration Workshop
10-11 - Meet Mangement Workshop
10-11 - STSC Training for Coaches - if you plan to attend, email Branden Burns (
BBurns@TWINSBURG.oh.us)
11 - Ref/AdminOfficials
11 - Athletes Meeting/Safe Sport
12 - Safe Sport for Officials and Coaches
12:30 - Lunch
1 pm - House of Delegates
Flex Membership - LESI, at Spring House of Delegates, approved Flex Membership for 2019 beginning September 1, 2018. What is Flex Membership? Flex Membership FAQ
Please upload any pictures you have for AG LC Champs to the link below:
https://drive.google.com/drive/folders/1W-qsaEwvsgvBK_9v1XxdT-YQqd_xA0a9?usp=sharin
Club Service Award for 2018-2019
Link to Athlete Protection Training
Certified Pool List - USA Swimming
Lake Erie Swimmers at Jr. Nationals
19 swimmers from Lake Erie Swimming participated in the 2018 Jr. Nationals Championship in Irvine, CA in July.
Congratulations
to the following 19 swimmers.
CCS - Hunter Armstrong,, Jamyson Robb, Will Rose, Parker Timken
FAST - Madeline Dyer, Richie Kurlich, Adam Lenz, Kack Saum, Jaden Smesko
GLSS - Portia Brown, Tyler Hong
HEAT - Giovanna Cappabianca, Jay Johnson, Paige McCormick
LESD - Tori Cullotta, Sylvia Stewart-Bates
STRS - Owen Hanna
SWIM - David Madej, Felicia Passadyn