Lake Erie Swimming
301 Rockledge Drive
Bay Village, Ohio 44140
Sponsors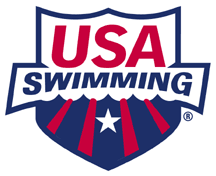 Connect with Lake Erie Swimming Online

Our Mission: To enrich the lives of our athletes through the sport of swimming by providing safe and inclusive programming in a culture that encourages competitive excellence and personal growth.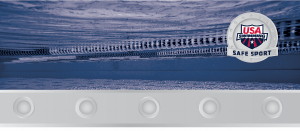 LAKE ERIE HEADLINES
NEW
Please upload any pictures you have for AG LC Champs to the link below:
https://drive.google.com/drive/folders/1W-qsaEwvsgvBK_9v1XxdT-YQqd_xA0a9?usp=sharing

LESI Swimposium
Saturday, Saturday, September 15, 2018
Hudson, OH
more information to follow
LESI House of Delegates


Saturday October 6, 2018
Cleveland Sports Institute
1 Eagle Valley Court
Broadview Heights
Times of meetings TBD
Flex Membership - LESI, at Spring House of Delegates, approved Flex Membership for 2019 beginning September 1, 2018. What is Flex Membership? Flex Membership FAQ
Club Service Award for 2018-2019
Link to Athlete Protection Training
Certified Pool List - USA Swimming
Lake Erie Swimmers at Jr. Nationals
19 swimmers from Lake Erie Swimming participated in the 2018 Jr. Nationals Championship in Irvine, CA in July.
Congratulations
to the following 19 swimmers.
CCS - Hunter Armstrong,, Jamyson Robb, Will Rose, Parker Timken
FAST - Madeline Dyer, Richie Kurlich, Adam Lenz, Kack Saum, Jaden Smesko
GLSS - Portia Brown, Tyler Hong
HEAT - Giovanna Cappabianca, Jay Johnson, Paige McCormick
LESD - Tori Cullotta, Sylvia Stewart-Bates
STRS - Owen Hanna
SWIM - David Madej, Felicia Passadyn
MEET INFORMATION
Date(s)
Meet
Warm
Up
Text
Results
TM File
9/15
LESI Swimposium - Hudson, OH
-
-
-
10/6
LESI House of Delegates - Cleveland Sports Institute
-
-
-
10/7
Season Opener - LESD
Results

TM

10/13-14
CCS Age Group & Open
Results
TM
10/20
Peg Neal Pentathlon - LRST
Results
TM
10/21
Freestyle Frenzy STRS
Results
TM
10/27
Mile/500Meet - TCAT
Results
TM
10/28
Sailfish AG and HS Preview - GLSS
Results

TM

Lake Erie Swimmers
High Point Winners
2018 Central Zones Championships
2018 Central Zones champions was a huge success for team Lake Erie! Congrats to 11-12 Boys High Point winner Ben Davis (GLSS) and 13-14 Girls High Point winner Jessica Eden (GLSS).
Way to Go Lake Erie!