Lake Erie Swimming
301 Rockledge Drive
Bay Village, Ohio 44140
Sponsors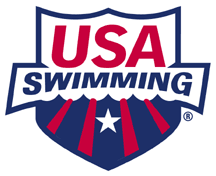 Connect with Lake Erie Swimming Online

Our Mission: To enrich the lives of our athletes through the sport of swimming by providing safe and inclusive programming in a culture that encourages competitive excellence and personal growth.
LAKE ERIE HEADLINES
NEW
Community Service Award
This is a self nominated award approved by the Board of Directors to the club that distinquish itself by engaging in the community Club should send a message or letter to Chuck Kunsman (Chuck163@yahoo.com or 26800 Farringdon Ave, Euclid, OH 44132}. The letter should include the organizations that benefited, the number of members that contributed to the service, the number of people/hours provided, amount of money raised, and any other pertinent information. Self Nominations should be received by March 15 for consideration.
Safe Sport Newsletter - January - 2019
Club Service Award for 2018-2019
Link to Athlete Protection Training
Certified Pool List - USA Swimming
Lucas Culotta (CSI)
attended the Fred Lamback Disability Meet and Developmental Camp in Augusta, GA. As you can see, he enjoyed swimming and made new friends in the USA Paralympic community. The camp swimmers and coaches were truly inspirational!
MEET INFORMATION
LESD Swimmer Competing at Senior Nationals
Laura Goettler and Coach Dave from the training select camp in the fall. She is competing this weekend in the 100 breast, 200 breast and 200 IM.
Way to Go Lake Erie!