LAKE ERIE HEADLINES
NEW
Letter Concerning COVID-19 and the LESI Swimming Community
USA Swimming Coronavirus Resources
2020-2021 Bid Packet Championship Format
Seasonal Swimmer Information - will be updated once USA Swimming Board of Directors approves plan.
USA Swimming Information on Coach Certs that are Expiring
Short Course 2019-2020 Top Ten Draft
(send corrections to pamswim@aol.com)
Updated Athlete Page - check it out
Spring LESI HOD (scheduled for April 26, 2020) is postponed.
Further updates on the future date will publicized when known.
LESI Awards Program (scheduled for April 26, 2020) is CANCELLED and will not be rescheduled.
Award winners will be posted on the LE website and awards will be ordered and given to the recipients.
Senior Champs TM result files
Due to the meet having both SC and LC events, the following TM result files are available:
TM (500 FR Yd only) TM (all other events except 400 FR LC)
For those clubs that had swimmers in the the 400 FR LC Finals, please manually upload the times to the club database.
All times have been uploaded to SWIMS - some electronically, some manually.
All USA Swimming Events are Cancelled (March 12 - April 30)
n
2018-2019 LESI Scholastic All- Americans
Updated Link for Return to Play
LAKE ERIE SWIMMING HOUSE OF DELEGATES MEETING Files
2019 Fall HOD Legislation Certification Checklist
2019 Registration Stats Membership Fee Legislation
Club Registrar Workshop USA Swimming LSC Fees
Link to Athlete Protection Training
Certified Pool List - USA Swimming
Congrats to FAST swimmer Tera Brilmyer.
She was selected to the attend the USA Swimming National Diversity Select Camp in May at the Olympic Training Center!
Congrats to FAST Swimmer Mia Nagle who was selected to attend USA Swimming's She Leads Summit at the Olympic Training Center in April!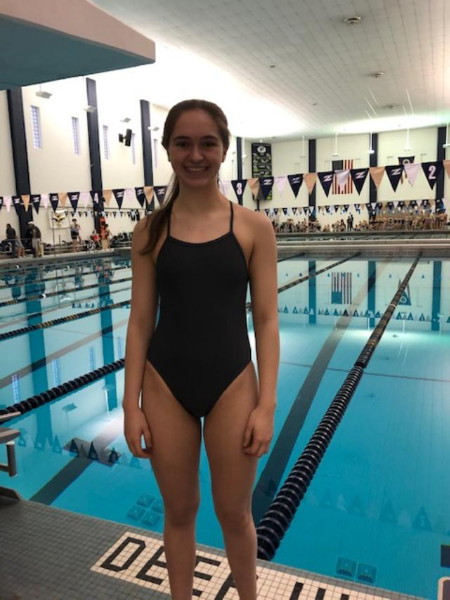 LESD's Scarlet, Danielle, Emma, Lauren and Tim delivered the 2019 Ronald McDonald Meet donation.