LESI
Mission: To enrich the lives of our athletes through the sport of swimming by providing safe and inclusive programming in a culture that encourages competitive excellence and personal growth.
LESI Vision: Lake Erie Swimming, Inc. provides leadership to foster an inclusive environment of competitive and personal excellence through education, support, and opportunities for participation.
LAKE ERIE HEADLINES
LESI 2022 SWIMPOSIUM
Save the Date - Saturday, Sept. 17, Hawken School, Gates Mills campus Promotion Flyer
More information to follow as available - Tracks/Sessions for athletes, parents, coaches and clubs
HOST NEEDED for LESI HOD - Sunday,September 25

Lake Erie Swimming is looking for a host for the Fall House of Delegates meeting on Sunday September 25th. The host would be provided 750 dollars to offset any rental/food costs. A room to fit over 100 people for the HOD and a few classrooms for other breakouts meetings would be required. Please email Vince Colwell at
vcole21@gmail.com
if you are interested.
Learn to be a USA Swimming Official - October 2, 2022
Lake Erie Swimming is looking for people to join the ranks of weekend swim warriors as USA officials. It's a great crew, the white shirt/navy shorts is classic for a reason, and the view is much better than up in the stands! We won't throw you in the deep end, but we provide training so you feel comfortable with the job. You'll get a chance to share in the glory of (or at least get splashed by) some really fast swimming.
Sign up now for our next Apprentice Official's Clinic:
Oct. 2, 2022 10:30 - 2:30
Twinsburg Fitness Center 10084 Ravenna Rd. Twinsburg, OH

To learn more, contact
Jen Butler
at
216-338-6567
or by email at
jbutler@case.edu
Information for Proposed Changes to LESI Policy and Procedure and/or Bylaws - Deadline 8/20/22
LESI 2023 Registration Information Update (7/21/22)
Club Registrar - Introduction to SWIMS 3.0
Attention Summer 2022 Zone Qualifiers
2022 Zones will be held in Elkhart, IN. Meet info and registration to follow, once it is available from the Central Zone and Elkhart location. Zome registration is now open at https://www.teamunify.com/MemRegStart.jsp?team=leleszt
2022 LESI Awards Program (Updated) 5/10/22) - Awards
LESI House of Delegates Meeting, Saturday, April 30
2022 LESI Spring HOD Minutes (Draft)
Legislation That Passed at LESI Spring HOD
Registration Stats for LESI 2022 (as of April 29)
2022 Summer Meet Championships
2022 Phillips 66 National Championships Time Standards
2022 Speedo Junior National Championships Time Standards
Links
Link to USA Swimming website for Special Events
Link to USA Swimming DEI webpage
Link to Athlete Protection Training
Link to USA Swimming Find a Club
Link to USA Swimming Learn to Swim
Certified Pool List - USA Swimming
OHSAA
American Swimming Coach Association (ASCA)
Link to Para-Swimming Information and Motivational Time Standards
LESI eNewsletter - August 4, 2022
(for past newsletters, see Member Resource - Volunteers)
LESI Swimmers at the MultiCultural Meet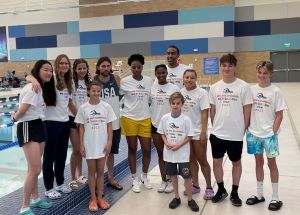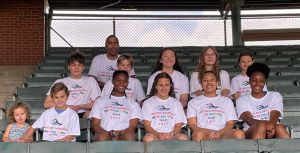 Fabian Gines (PS) at TYR Pro Series
Fabian Gines of Penguin Swimming swam this weekend in the TYR Pro Series in Mission Viejo CA. The meet was June 1-4 and he competed in the 400 and 1500M freestyle. He was 15th in the 400.