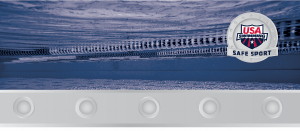 LAKE ERIE HEADLINES
NEW
LESI AG Champs Volunteer Assignments
Flex Membership - LESI, at Spring House of Delegates, approved Flex Membership for 2019 beginning September 1, 2018. What is Flex Membership? Flex Membership FAQ
Age Group LC Champs Requests
Senior athletes to help with finals at Age Group Champs July 27-29th
. Arrival time will be approximately 4 pm. Finals will generally start around
5 pm
and conclude
around 8:30 pm
Please click on the link below to sign up! All of our senior athletes will receive an AG champs t-shirt. So, please include their preferred size-- otherwise, we get to guess. :)
CALLING ALL PHOTOGRAPHERS:
We need a photographer for Age Group Champs July 27-29th. Please contact Lori Baylor
Lorimbaylor@yahoo.com
if you're interested/available.
The USA Swimming Scholastic All America application is now open on the USA Swimming website.This year the honor is open to 9th, 10th, 11th, and 12th graders who have achieved an individual 2017 Winter Junior qualifying time (SAA qualifying time) and have a 3.5 grade point average or higher. The addition of the 9th graders to the program is new this year.
.
The application process is open from June 1 (it is now open) through August 15, 2018. The applicant must be logged into the USA Swimming website as the athlete in order to access the application.
USA Swimming Website
Resources/Browse more categories/Times/2017-2018 Scholastic All America Program Requirements
2017-2018 Scholastic All-America Guidelines
SAA Application
2018-2019 Short Course Schedule - WORD PDF
2018 Zones - 2018 registration for the Lake Erie Zone Team is now open. The meet will be held at Spire in Geneva, Ohio. Please see the attached link for more information and send any questions to Lisa Downing, Zone Chair, at 440-823-4658.
Registration is still open.
Lake Erie has achieved Leap 2 status in the 3rd QUAD of the LSC Excellence Program. LE Rocks!!!
USA Swimming House of Delegates Request for Remembrances
2018 Open Water Application Open Water Team Order Form
Club Service Award for 2018-2019
Nominations for LESI Hall of Fame are being accepted. See application.
2018 LESI Registration Statistics
Link to Athlete Protection Training
Link to Scholastic All American Swimming Application Process
2017-2020 Motivational Times Standards
Certified Pool List - USA Swimming
Lake Erie Swimming 2018 Central Zone Open Water Team
On Friday June 15, 2018 four Lake Erie Swimmers competed in the Central Zone Open Water Meet in Pleasant Prairie WI. This small but mighty team placed 7th out of out the 10 teams competing. A total of 326 athletes from the 10 LSCs competed in this Zone meet.
Claire Pophal finished 1st in the Women's Open 5K, Alex Podrez placed 3rd in the men's open 5K, Nicolas Tekieli placed 4th in the men's Open 5K and Ingrid Tekieli placed 51st in the 13-14 girls 3K.
Congratulations!!!