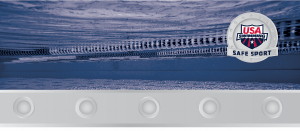 LAKE ERIE HEADLINES
NEW
2018 Zones - 2018 registration for the Lake Erie Zone Team is now open. The meet will be held at Spire in Geneva, Ohio. Please see the attached link for more information and send any questions to Lisa Downing, Zone Chair, at 440-823-4658.
The deadline for current qualifiers to register is July 1, 2018
Lake Erie has achieved Leap 2 status in the 3rd QUAD of the LSC Excellence Program. LE Rocks!!!
Avon Classic - Both morning sessions are closed.
USA Swimming House of Delegates Request for Remembrances
2018 Open Water Application Open Water Team Order Form
Club Service Award for 2018-2019
Meet Director Needed for Long Course Senior Champs. Small stipend is available. Contact Chuck Kunsman (chuck163@yahoo.com)
Flex Membership - LESI, at Spring House of Delegates, approved Flex Membership for 2019 beginning September 1, 2018. What is Flex Membership?
Nominations for LESI Hall of Fame are being accepted. See application.
2018 LESI Registration Statistics
Link to Athlete Protection Training
Link to Scholastic All American Swimming Application Process
2017-2020 Motivational Times Standards
Certified Pool List - USA Swimming
Lake Erie Swimming 2018 Central Zone Open Water Team
On Friday June 15, 2018 four Lake Erie Swimmers competed in the Central Zone Open Water Meet in Pleasant Prairie WI. This small but mighty team placed 7th out of out the 10 teams competing. A total of 326 athletes from the 10 LSCs competed in this Zone meet.
Claire Pophal finished 1st in the Women's Open 5K, Alex Podrez placed 3rd in the men's open 5K, Nicolas Tekieli placed 4th in the men's Open 5K and Ingrid Tekieli placed 51st in the 13-14 girls 3K.
Congratulations!!!