Lake Erie Swimming
301 Rockledge Drive
Bay Village, Ohio 44140
Sponsors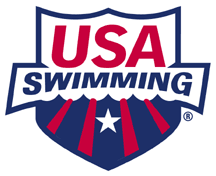 Connect with Lake Erie Swimming Online

Our Mission: To enrich the lives of our athletes through the sport of swimming by providing safe and inclusive programming in a culture that encourages competitive excellence and personal growth.
LAKE ERIE HEADLINES
NEW -
2018 Regional Build a Pool Conference Schedule
Registration for the 2018 Mid States All star team is now open! The registration process has been revised since last year, hopefully streamlining the process for all. See the Team Ohio Team Unify website for details on the application process. https://www.teamunify.com/Home.jsp?team=ohomsas
2018 LC Schedule (rev 10/11/17)
Lake Erie Officials
At Winter Nationals
Branden Burns, Marilyn Dumas and Chuck Kunsman represented Lake Erie as officials at Winter Nationals in Columbus, OH on Nov. 29- Dec. 2.
Congratulations Branden, Marilyn and Chuck!
MEET INFORMATION
Swimmers of the Meet
HEAT Swimmers at Futures Meet
Congrats to the Hudson Explorer Aquatics Team on their third place team finish at the 2017 USA Swimming Futures Championship. With just nine swimmers, HEAT was able to come within one point of a runner-up finish at the meet held in Geneva, Ohio on August 3-6.
Shown in photo:
Front: Caleb Tuckerman, Jacob Tuckerman, Giovanna Cappabianca
Middle: Coach Adam Crabtree, Lara Ketonen, Maddie Hannan, Paige McCormick, Jay Johnson, Coach Matt Davis
Back: Tyler Doerrer
Missing: Liam Clarke
Congratulations !!
Caleb
Jacob
Giovanna
Adam, coach
Lara
Paige
Maddie
Jay
Matt, coach
Tyler
Liam