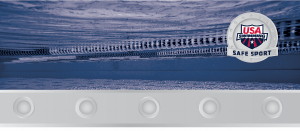 LAKE ERIE HEADLINES
NEW
The TYR CCS Age Group & Open LC Meet on June 2-3 is full. Deck entries will NOT be taken at this meet.
Club Service Award for 2018-2019
Meet Director Needed for Long Course Senior Champs. Small stipend is available. Contact Chuck Kunsman (chuck163@yahoo.com)
Legislation Chair Needed - LE needs a legislation chair. If interested or for more information, contact Tricia Saum - tricia.saum@yahoo.com
Host Needed - LESI House of Delegates, Saturday, Oct. 6, 2018. Contact Chuck Kunsman if interested (chuck163@yahoo.com)
Flex Membership - LESI, at Spring House of Delegates, approved Flex Membership for 2019 beginning September 1, 2018. What is Flex Membership?
Nominations for LESI Hall of Fame are being accepted. See application.
2018 Zones - 2018 registration for the Lake Erie Zone Team is now open. The meet will be held at Spire in Geneva, Ohio. Please see the attached link for more information and send any questions to Lisa Downing, Zone Chair, at 440-823-4658.
2018 LESI Registration Statistics
Link to Athlete Protection Training
Link to Scholastic All American Swimming Application Process
2017-2020 Motivational Times Standards
2018 Regional Build a Pool Conference Schedule
LESD Presents Check to
Ronald McDonald House
LESD raised $3,083.53 for Ronald McDonald House at the Ronald McDonald Meet. We were told that LESD has through the years raised over $45,000 for RMH.
Below is a picture of the check presentation. The LESD swimmers in the picture are from left to right
Erin Butler
and
Evelyn Wellman
.