Lake Erie Swimming
301 Rockledge Drive
Bay Village, Ohio 44140
Sponsors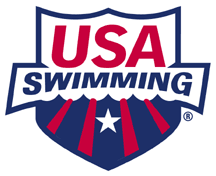 Connect with Lake Erie Swimming Online

Our Mission: To enrich the lives of our athletes through the sport of swimming by providing safe and inclusive programming in a culture that encourages competitive excellence and personal growth.
MEET INFORMATION
Date(s)
Meet
Warm
Up
Text
Results
TM File
5/3
Virtual LESI House of Delegates
5/2
TYR First Meet -

CANCELLED



5/3
May Madness -

CANCELLED

5/17-19
Robert Busbey Invitational

POSTPONED

Results
TM
5/30-31
TCAT Long Course Invitational

CANCELLED

Results
TM
6/11-14
Holtrey Summer Classic

POSTPONED

Results
TM
6/20-21
Solon Stars Summer Swimfest


CANCELLED

Results
TM
6/26-28
52nd Annual Freedlander Meet


CANCELLED

Results

TM


LESI Athlete Feature
Name: Madeline Dodson (CCS)


Accomplishment:
The Athlete's Committee would like to recognize Madeline Dodson for her acceptance to Yale University! Congrats, Madeline! We are so proud of you!





Lake Erie Positive Energy

Coach Carl of FAST spent two days driving to the individual homes of FAST families in 4 counties to collect food for the Akron- Canton Regional Food Bank. FAST collected 967 pounds of food to make 1805 meals for families in need. The FAST family is awesome!
Swimmers of the Meet
Lake Erie Junior Olympics
Jager Ninke (LSSC)
Jager won the 100, and 200 fly, 50 and 100 free. Achieved his first Futures cut and Lakeshore Team Record in the 100 fly and sectional cuts in the 200 fly, and 50 free.

Congratulations, Jager!