Our Mission: To enrich the lives of our athletes through the sport of swimming by providing safe and inclusive programming in a culture that encourages competitive excellence and personal growth.
LAKE ERIE HEADLINES
Colonel Crawford Swim Team (CCST) has achieve Safe Sport Recognition - Congratulations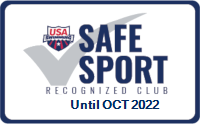 For the Stevie Greishammer Meet, entries are closed for the 13-14 Year old Boys and Girls events. TCAT is not accepting anymore entries for this age group.

Zoom Enterprise License


USA Swimming is excited to be able to offer the opportunity for USA Swimming clubs and LSCs to obtain an Enterprise level Zoom license for $120 per year starting January 1

Click here

Recruiting New Officials

:


Ever considered being an official? Want a front row seat to the action on the pool deck? Join us for an informational session on Sunday Oct 11th @ 7:30 PM. All are welcome but please RSVP to receive the meeting ID & password. Sign up here: 2020-21 New Officials





2021 Spring SPEEDO Sectionals Section 3 Coach Update

USA Swimming Updates - National Events (Oct. 2020)

Health Care for Coaches

We are excited to announce the link to the USA Swimming webpage outlining health insurance for coaches is now live. Please distribute to your coach lists and post on your organizations website. They will need this link to access the information as it currently is not accessible in the search feature of the website. We have included some language below for the e-mail to your coaches. Thank you for all your hard work!

Registration for the program will also be found on this page so keep in mind the registration window opens October 5th and closes October 14th. If you have any further questions regarding USA Swimming's partnership with Us Equestrian, please reach out to Juan Caraveo at jcaraveo@usaswimming.org.

Webpage: https://www.usaswimming.org/coaches/popular-resources/health-insurance-for-coaches

Coach Certification Extensions

USA Swimming Information

COVID Action Plan Re-Opening Plan Top Tips

Links

Link to Athlete Protection Training

Certified Pool List - USA Swimming

Congrats to FAST swimmer Tera Brilmyer.
She was selected to the attend the USA Swimming National Diversity Select Camp in May at the Olympic Training Center!
Congrats to FAST Swimmer Mia Nagle who was selected to attend USA Swimming's She Leads Summit at the Olympic Training Center in April!